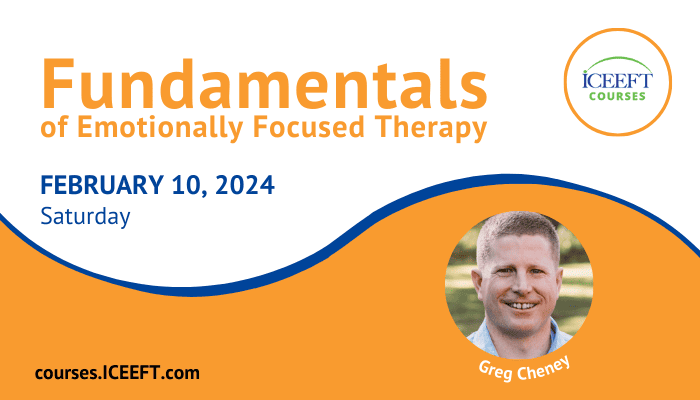 2024 Feb | Fundamentals
Register for "Fundamentals of Emotionally Focused Therapy"
6.25hr training + 40min lunch + two 10min breaks
Event Time by North American Time Zone
Pacific: 7:00am – 2:15pm
Mountain: 8:00am – 3:15pm
Central: 9:00am – 4:15pm
Eastern: 10:00am – 5:15pm
Need more information?
Become the therapist you want to be! Register today.
Trainer
Greg Cheney

ICEEFT Certified Trainer

Dr. Greg Cheney is licensed as a Marriage & Family Therapist and Clinical Mental Health Counselor with a PhD in Counseling and Counselor Education. He is the Director of the Watters Family Life Center for Counseling & Resiliency and the Family Life Chaplain Qualification Course where he is stationed at Fort Liberty, NC as a U.S. Army Chaplain (Lieutenant Colonel). Greg spent years deployed in Iraq and Afghanistan while assigned to airborne infantry and Special Forces units and a career caring for soldiers and their families upon their return. As an EFT Trainer, his combat experience informs how he approaches EFT for use with combat veterans and first responders and also informs how he trains those who care for the heroes in those communities.

NB: The views expressed by the trainer are his own and do not necessarily reflect the views of the U.S. Army, U.S. Department of Defense, or any of its components.