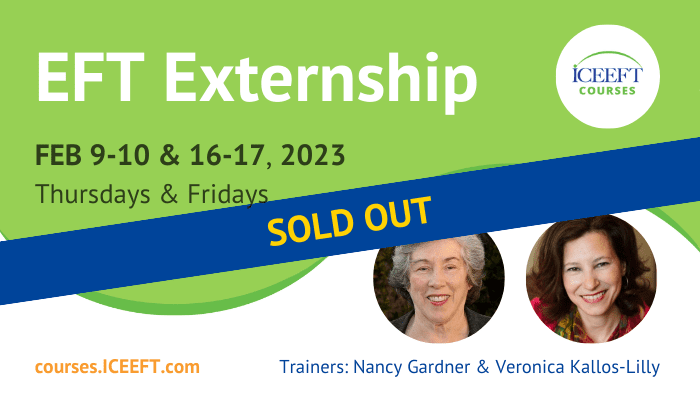 Externship – Feb, 2023
Immerse yourself in Emotionally Focused Therapy — a model backed by 30 years of empirical research — through our four-day "EFT Externship". Observe real couples undergoing therapy (live or recorded), practice your EFT skills with experiential exercises, discover which patterns keep clients stuck in distress, and learn how principles of attachment science translate into on-target interventions for individuals, couples and families. Emerge empowered and ready for your clients to grow in every session.
4 Day
Event Schedule
Day 1: Thursday Feb 9, 2023
Day 2: Friday Feb 10, 2023
Day 3: Thursday Feb 16, 2023
Day 4: Friday Feb 17, 2023
Event Time
by Time Zone
Pacific: 9:00am – 5:00pm
Mountain: 10:00am – 6:00pm
Central: 11:00am – 7:00pm
Eastern: noon – 8:00pm
An Externship is made up of:
EFT for Couples: 70-80%
EFT for Individuals: 15-25%
EFT for Families: 1-10%
Become the therapist you want to be! Register today.
Scholarships are available for those in need.
ICEEFT Certified Trainers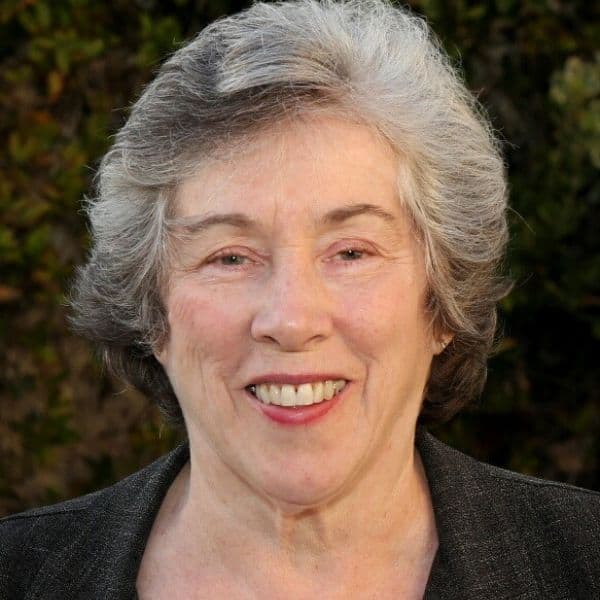 Nancy Gardner
City – Los Angeles, California, USA
Affiliated Organization – EFT Center of Los Angeles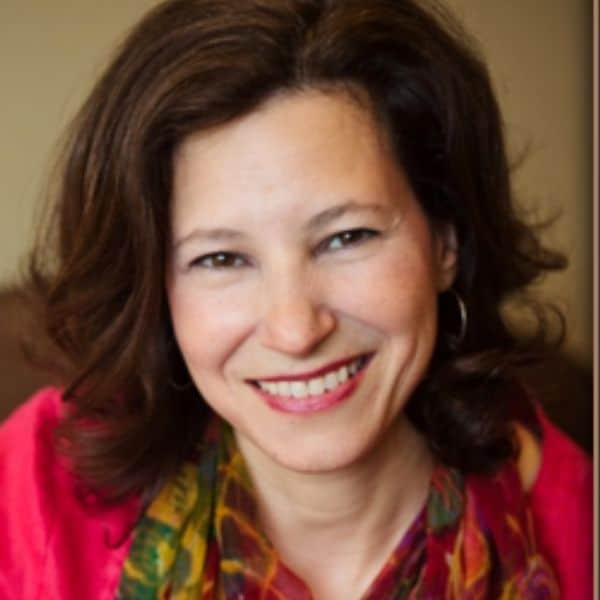 Veronica Kallos-Lilly
City – Vancouver, British Columbia, Canada
Affiliated Organization – Vancouver Centre for EFT
The Full Price ticket sales has ended!
The Early Bird ticket sales has ended!
The Student ticket sales has ended!
Trainers
Nancy Gardner

ICEEFT Certified Trainer

Nancy Gardner, Ph.D. is a certified EFT Trainer, a licensed psychologist in private practice, and a co-founder and board member of the EFT Center of Los Angeles. Nancy taught couple therapy for more than a decade at Alliant International University in Los Angeles. She is a AAMFT Approved Supervisor, and a past president of the Los Angeles County Psychological Association (LACPA). In addition to her EFT training, Nancy has post-doctoral training in psychoanalytic psychotherapy, family therapy and the Gottman Method of couple therapy.

Nancy and her colleagues from Los Angeles have created two videotapes. One, entitled Caught in the Struggle, is meant to help therapists work with their own self of therapist issues when working with couples in distress. The second video, entitled Living Love that Lasts, is a documentary in which over forty couples in happy long-term relationships share their experiences of lasting love.

Nancy is deeply committed to helping clinicians learn this beautiful way of working with couples we call EFT. She has been appreciated for her patience, her authenticity, and her ability to create a safe yet challenging learning environment.

Veronica Kallos-Lilly

ICEEFT Certified Trainer

Veronica Kallos-Lilly is a certified EFT Trainer, clinical psychologist and co-founder of the Vancouver Couple & Family Institute and Vancouver Centre for EFT Training. Since 1995 she has enjoyed training therapists and traveling within Canada, the US and Australia to teach EFT with Couples and Individuals, EFT and Trauma, and Self of the Therapist workshops. Veronica also presents educational workshops based on EFT to public audiences, such as Hold Me Tight® for couples and Hold Me Tight® / Let Me Go for families with teens. Veronica is a published author and excited to announce the recent publication of the second edition of her popular book, An Emotionally Focused Workbook for Couples: The Two of Us. The first edition was translated into eight languages: Dutch, German, Polish, Russian, Korean, Japanese, with Hungarian and Ukrainian translations in process. As a presenter, Veronica is known for her warm, engaging style, and ability to bring clarity and heart to her teaching. Most of all, she is passionate about working with clinicians to deepen their therapeutic work and strengthen their confidence.