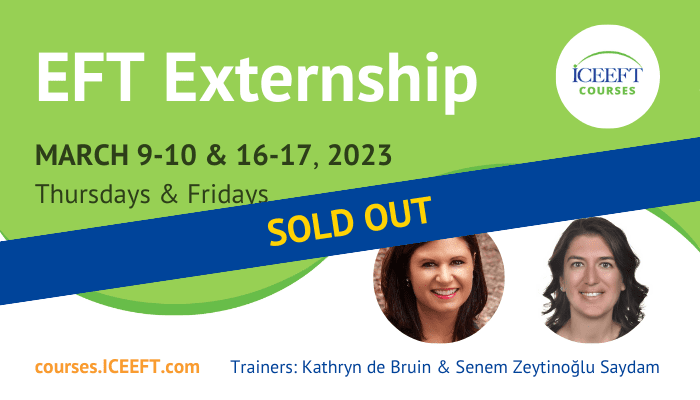 Externship – Mar, 2023
Immerse yourself in Emotionally Focused Therapy — a model backed by 30 years of empirical research — through our four-day "Externship in ". Observe real couples undergoing therapy (live or recorded), practice your EFT skills with experiential exercises, discover which patterns keep clients stuck in distress, and learn how principles of attachment science translate into on-target interventions for individuals, couples and families. Emerge empowered and ready for your clients to grow in every session.
4 Day
Event Schedule
Day 1: Thursday Mar 9, 2023
Day 2: Friday Mar 10, 2023
Day 3: Thursday Mar 16, 2023
Day 4: Friday Mar 17, 2023
Event Time
by Time Zone
Pacific: 8:00am – 4:00pm
Mountain: 9:00am – 5:00pm
Central: 10:00am – 6:00pm
Eastern: 11:00am – 7:00pm
An Externship is made up of:
EFT for Couples: 70-80%
EFT for Individuals: 15-25%
EFT for Families: 1-10%
Become the therapist you want to be! Register today.
Scholarships are available for those in need.
ICEEFT Certified Trainers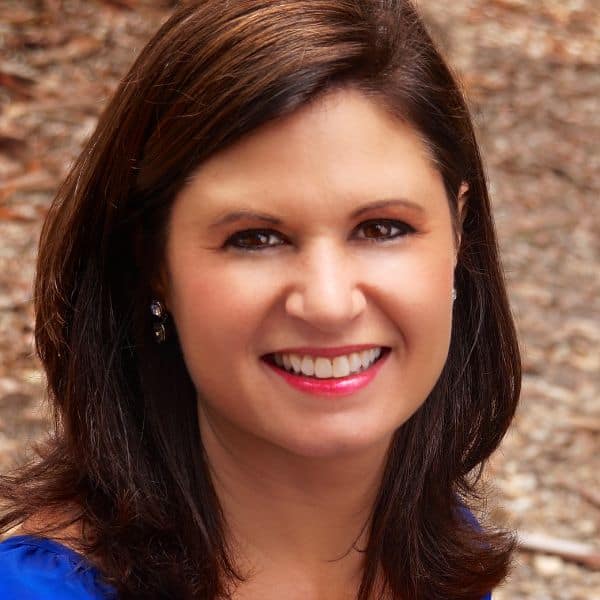 Kathryn de Bruin
City – San Diego, California, USA
Affiliated Organization – San Diego EFT Center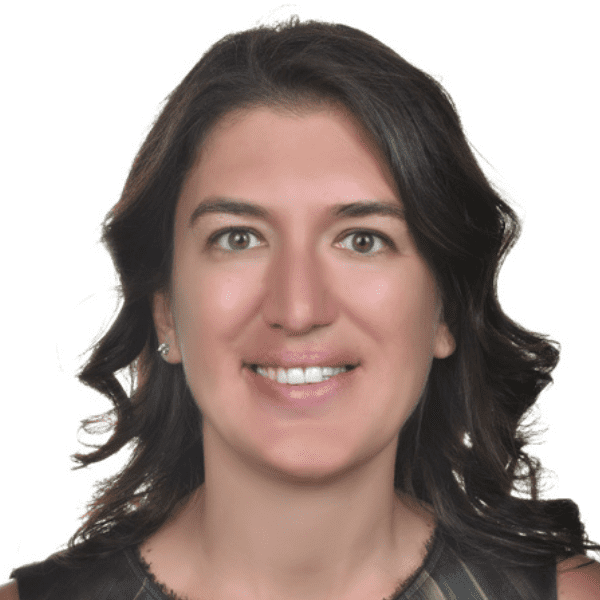 Senem Zeytinoğlu Saydam
City – Toronto, Ontario, Canada
Affiliated Organization – Turkey Center for EFT & Toronto Center for EFT
The Full Price ticket sales has ended!
The Student ticket sales has ended!
Trainers
Kathryn de Bruin

ICEEFT Certified Trainer

Kathryn de Bruin is a Marriage and Family Therapist, Certified EFT Trainer and Supervisor. She is the Director of Renova in San Diego which is a non-profit serving children and families. Kathryn teaches Play Therapy at the University of California, San Diego, in the Play Therapy Program. She started EFT South Africa, she supports various EFT communities and is a Director for the San Diego Center for EFT. As an AAMFT supervisor, Kathryn enjoys providing supervision in person and online. Supervisees have described her as warm, perceptive and skilled. With her strong work ethic, it is important to Kathryn to be accessible and responsive to those who work with her. For more information on Kathryn, visit her online at www.kathryndebruin.com

Senem Zeytinoğlu Saydam

ICEEFT Certified Trainer

Dr. Senem Zeytinoğlu Saydam worked as an assistant professor at Ozyeğin University's Department of Psychology and the program director of the its couple and family therapy masters program in İstanbul, Turkey until recently. Currently living in Toronto, Senem is a licensed marriage and family therapist, an AAMFT and CAMFT clinical fellow and AAMFT and CAMFT approved supervisor. She is a certified EFT therapist, supervisor and trainer. She holds a private practice where she sees individuals, couples and families and provides supervision to clinicians.

Senem received her Masters' degree from Columbia University Teachers College in counseling psychology and her doctoral degree from Drexel University in couple and family therapy. Her dissertation was on experiences of parents raising a child with cleft lip and/or palate. She is the recipient of Ivan Boszormenyi-Nagy Social Justice Award from Drexel University. Her research and clinical interests include person of the therapist, couples issues, medical family therapy and coping with illness and trauma.

She is the co-founder and the president of Turkish Emotionally Focused Individual, Couple and Family Therapies Association. She is currently serving on the boards of Turkish Couple and Family Therapy Association and International Family Therapy Association.