EFIT Level I – Recordings with live Q&A
Get Started
This course is currently closed
Participants will be admitted from the waiting room from approximately 10 minutes prior to the scheduled start time.
Need to phone in? Need a meeting ID? Want one tap mobile?
---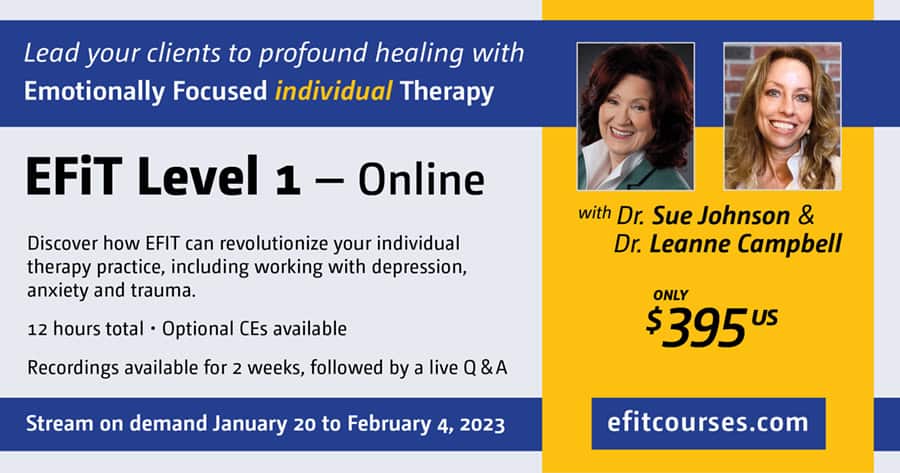 Welcome!
Welcome to this ICEEFT Courses event! We're thrilled to have you join us for "EFiT: Emotionally Focused individual Therapy (Level 1) with Drs. Sue Johnson and Leanne Campbell".
Event Information
Connect with Your Local EFT Organization
We encourage you to connect with the EFT Organization that is closest to you!
Please use the complete list of affiliated organizations or click on the map to access an interactive version showing the approximate locations of EFT Organizations worldwide.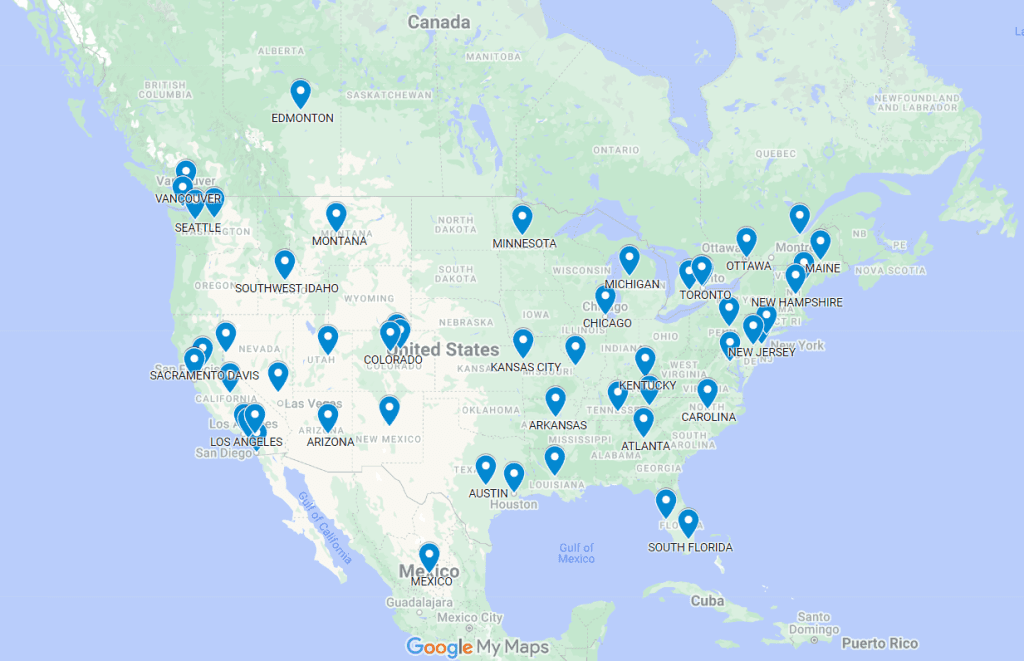 Mark As Complete
Please click the yellow "mark as complete" button at the bottom of each topic and section as you go; this is required to generate your Completion Certificate.
Hashtags
If you wish to share your experience about this Course, please include any of the following hashtags:
#EFTforMe #EmotionallyFocusedTherapy #iceeftCourses #iceeftScholarship #SeeChangeInEverySession
End of Day Reflection (optional)
If you'd like to stay connected please